Portland Points of Interest
January 2013 –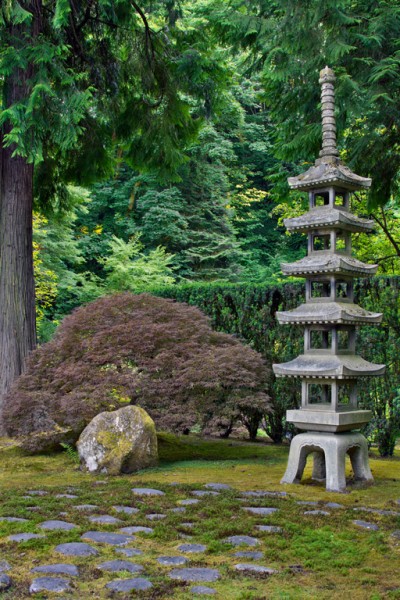 A great way to gain a basic familiarity with an unfamiliar location is to simply head outdoors for a walk; and Portland boasts an impressive array of public art, architecture and thoughtful city planning. The perfect web based guide to Portland's 20+ block, art-lined Transit Mall is available on line: www.travelportland.com/things-to-see-and-do/the-arts/images/guide-to-portlands-public-art. Weather permitting, another outdoor must see is Portland Japanese Gardens; if strolling solo is preferred to engaging in a tour, be sure to visit the gardens' website for a primer on what you'll see as well as traditional Japanese garden elements.
When it's time to head indoors, The Portland Art Museum offers an always impressive permanent collection including some Impressionist masters. Assuming hotel accommodations are required, the Nines offers a great location, good food and an art collection to round out an atmosphere that's a bit more creative than most.
Nearby wineries well worth a stop include Domaine Drouhin Vineyard and White Rose Estate. The historic and highly lauded wine country restaurant Joel Palmer House boasts what has to be one of the best mushroom tarts on the planet…reservations are recommended.